Successfully registered, please login
Please enter email address associated to your account
Password changed successfully.
We will use this to provide you with useful information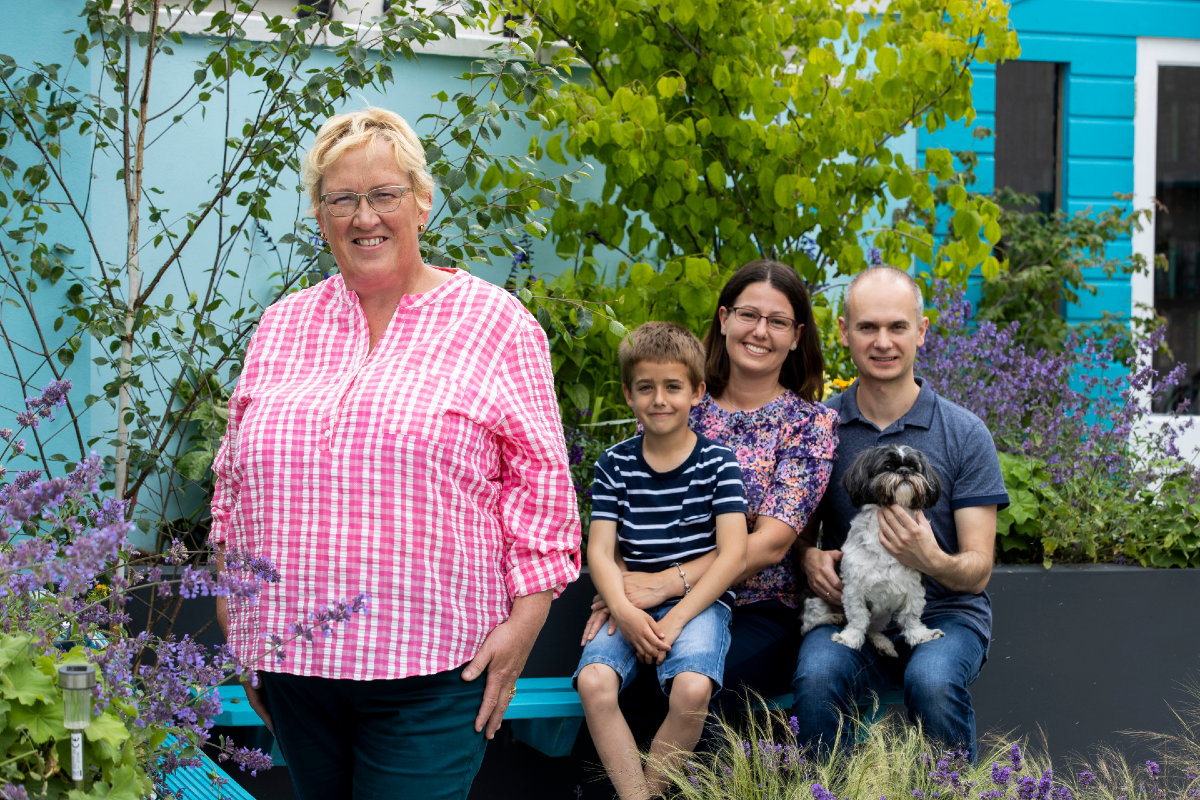 Episode 2 – Floral Fantasy by Kathleen Barrett
Episode Two's Designer, Kathleen Barrett (51) from Limerick has a wealth of horticulture, gardening and landscaping experience. She's worked in the business for 34 years but she's also an accomplished floral artist and has won Gold medals at Bloom for her creations. No stranger to competition she's also competed in floral art, at Chelsea and other international competitions. A busy lady, she runs a donkey sanctuary in spare time - she's ready to take on her biggest challenge yet, to design a garden worthy of Bloom.
Kathleen's garden design uses straight pathways & angular shapes. Her flower bed on the left hosts colourful perennials AND a floral art installation. In the top left corner an open timber pergola provides the gardens key area for socialising. While at the rear, triangular raised-planters support floating benches. The lawn has been shrunk down to make way for more flowers and laurel hedging divides the garden in half. For active son Jacob, Kathleen has designed a sunroom and if he wants to kick a ball against the wall – it will have to be through the water rill on the right. Blue colours adorn the walls & aim to give this garden a heavenly effect.

Kathleen's paint choices:
Fence/Gate & Pergola (Outside) – Sea Grass (Cuprinol Garden Shades)         
Pergola (Inside) – 10BB22/248                                   
Decking - Urban slate (Cuprinol)
Shed - Beach Blue (Cuprinol Garden Shades)                  
Walls – 10BG54/199 Weathershield