Successfully registered, please login
Please enter email address associated to your account
Password changed successfully.
We will use this to provide you with useful information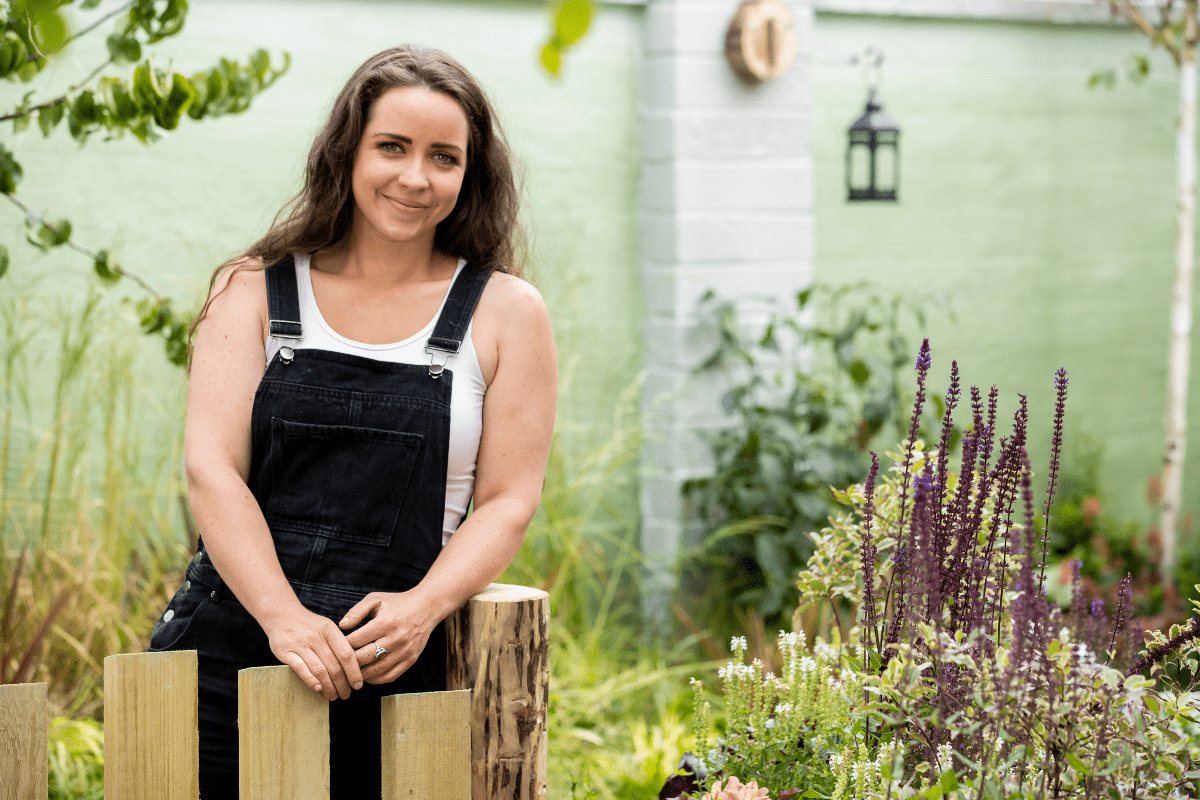 Episode 3 – Enchanted Playland by Mary Anne Farenden
Episode Three's Designer, Mary Anne Farenden (29) is from Belfast and is a multi-talented creative spark. Mary Anne is a qualified architect, an artist, a singer and has even worked as a wrestling announcer. This bubbly Belfast girl has just completed a horticulture course and is keen to set out on a new adventure as a garden designer.
Mary Anne's Enchanted playland bravely aims to create a woodland in the suburban garden. From the side gate a willow lined gravel path leads to a log playhouse surrounded by toadstools. Alongside, a gate leads into a grass area for dogs but will anyone else get to use it? Wooden stepping-logs lead to another play area – this one with tyre climbing frame, swing and slide. 
The adults haven't been totally forgotten – a timber decking leads directly from the house to a picnic bench and table under a wooden pergola with a protective Perspex roof. Brickwork planters contain herbs, fruit and perennials & give the garden its form. The whole area is bravely hidden under a canopy of trees to complete that woodland effect.
Mary Anne's paint choices:
Wall – 10GY20/179 (Bottom Section Green)            
Wall – 70YY46/053 (Top Section Green)
Wall – 30GY40/029 (Pillars)
Picnic Table - Fresh Lilac Cuprinol
Concrete Pillars at fence - 70BB59/118
Fetching the data, please wait...